Martin Nordio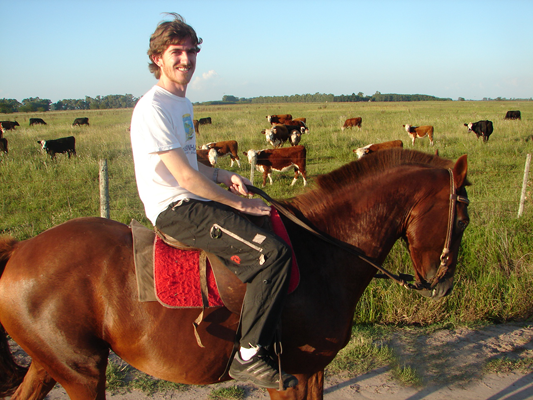 Address
Martin Nordio
Software Engineering
Clausiusstrasse 59
RZ J3
8092 Zurich

Introduction
I am a lecturer and researcher at the Chair of Software Engineering at ETH Zurich, Switzerland. I have a Ph.D. in computer science from ETH Zurich. My areas of research are software verification and distributed software engineering. Together with Bertrand Meyer, I founded DOSE: a university network to teach software engineering in a distributed setting. Contact me if you are interested to join DOSE!
Research interests
Here is a list of some of my research projects:
Publications
See
here
.
Software
Christian Estler and I have developed CodeBoard: a tool for sharing code and programming on the web. The tool supports several languages (Java, Haskell, Eiffel, C, C++), and makes easy to share code, as well as creating puzzles and teaching assignments. CodeBoard can be integrated in MOOCs (in EdX, coursera, etc), and used to grade programming assignments. Try it out and solve this Java puzzle!
Teaching
Currently
Previously
Lecturer
Teaching assistant
Teaching assistant for several courses at University of Rio Cuarto, Argentina. 2002-2005
Student Supervision
See
here
.
Events
See
here
.