Mischael Schill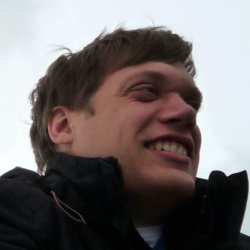 Address
Mischael Schill
Software Engineering, Meyer
Clausiusstrasse 59
RZ J3
8092 Zurich

Introduction
I am a research assistant under the supervision of Prof. Bertrand Meyer at the Chair of Software Engineering, ETH Zurich.
I received my Bachelor degree at the Zurich University of Applied Sciences (Switzerland) and my Master degree at ETH.
Research
My research interest is concurrency. I am currently working for the Concurrency Made Easy project. Currently, my focus is on using SCOOP for communication and synchronization of programs communicating over a network.
Awards, Publications
2012
ETH medal for my master's thesis on an executable operational semantics for SCOOP.
B. Morandi, M. Schill, S. Nanz, and B. Meyer. Prototyping a concurrency model. International Conference on Application of Concurrency to System Design, pages 177-186
2013
M. Schill, S. Nanz, and B. Meyer. Handling parallelism in a concurrency model. In Proceedings of the 2013 International Conference on Multicore Software Engineering, Performance, and Tools, volume 8063 of Lecture Notes in Computer Science, pages 37–48. Springer.
2016
M. Schill, C. M. Poskitt, and B. Meyer. An Interference-Free Programming Model for Network Objects. In Proceedings of the 2016 International Conference on Coordination Models and Languages (COORDINATION), Lecture Notes in Computer Science, to appear. Springer.
2016
M. Schill. Unified Interference-free Parallel, Concurrent and Distributed Programming. PhD Thesis. ETH Zürich. [pdf]