Chris Poskitt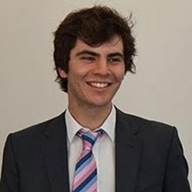 Address
Christopher Poskitt
Chair of Software Engineering (Prof. Meyer)
Clausiusstrasse 59
RZ J5
8092 Zurich

Introduction
In January 2013 I joined the Chair of Software Engineering at ETH Zürich as a postdoctoral researcher, funded by the Concurrency Made Easy (CME) project. Previously, I was a Ph.D. student under the supervision of Dr. Detlef Plump, at the Department of Computer Science of The University of York.
For more details please see my curriculum vitae (out of date - to be revised soon!).
Research
Prior to joining ETH I worked in the areas of verification and graph transformation, and specifically for my thesis - Verification of Graph Programs - on Hoare calculi for proving the correctness of rule-based programs manipulating graphs. Now, I am beginning to work - broadly speaking - in the areas of concurrency and testing, with a particular focus on applying search-based techniques.
The following is a general (and incomplete) list of my research interests:
algebraic graph transformation
concurrency
search-based approaches to software engineering
software testing
software verification
theoretical computer science
Contents
Please follow the links below for publication listings, teaching information, etc.:
student projects in concurrency
, and am also open to discussing ideas for projects beyond those listed.