Max (Yu) Pei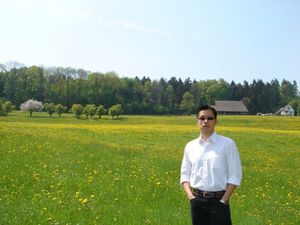 Address
Max (Yu) Pei
Chair of Software Engineering, Bertrand Meyer
Clausiusstrasse 59
RZ J3
8092 Zurich

Contact
E-mail: yu.pei@inf.ethz.ch
Phone: +41 44 632 89 02
Fax: +41 44 632 14 35


Introduction
I am currently a postdoctoral researcher at the Chair of Software Engineering at ETH Zürich.
Research
For the moment, I am working on the project
AutoFix
, which is based on the previous work of
AutoTest
and aims at suggesting fix to users when program fails. I am also interested in O-O technology, software verification, and automated software engineering methodologies.
Publications
2015
2014
2013
2011
2010
Teaching