Georgiana Caltais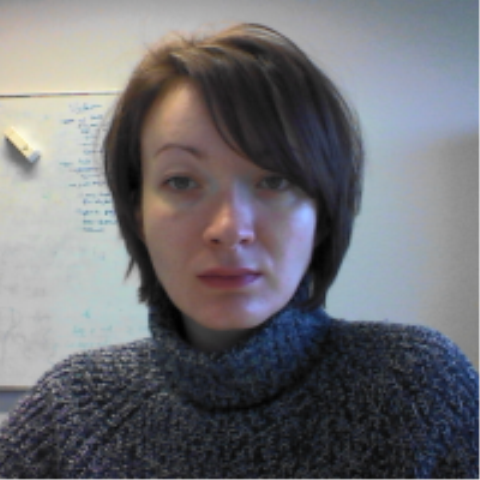 Visiting address
ETH Z&uumlrich
D-INFK, RZ-Building, Room J5
8092 Z&uumlrich
Switzerland

About me
I am a postdoctoral researcher at ETH Z&uumlrich - Chair of Software Engineering, funded by the Concurrency Made Easy (CME) project.
From August 2010 to August 2013 I was a PhD student at Reykjav&iacutek University, Iceland, and Radboud University, the Netherlands, under the supervision of Luca Aceto, Marcello Bonsangue, Anna Ing&oacutelfsd&oacutettir, Jan Rutten and Alexandra Silva. My thesis, entitled "Coalgebraic Tools for Bisimilarity and Decorated Trace Semantics", was defended on the 16'th of December 2013.
I graduated my Bachelor and Master studies at A. I. Cuza University, Romania.
More details can be found in my CV.
Research
My research interests include: concurrency, program analysis, formal languages, automata, category theory, coalgebra, process algebra, structural operational semantics, equational logic, rewriting logic.
Contents